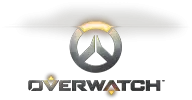 Overwatch
Prize Money Awarded:
$10,381,798.36
From 596 Tournaments
Recorded Date Range:
2015-11-14 to
Overwatch is a squad-based first-person shooter developed by Blizzard Entertainment. Players choose one of several hero characters, each with their own unique abilities and role classes. The game's overall design encourages players to switch between characters during a match. While the game focuses on team-based shooter gameplay, it was designed to have a "front" to the interaction rather than a deathmatch with a circular-flow, giving players a sense of where attackers or defenders are coming from.
Many of the best Overwatch players transitioned over from other competitive scenes such as Quake Live, Team Fortress 2 and Battlefield 4. Several Overwatch tournaments have already occurred before the game's official release, awarding over $30,000 during the beta.
At the 2016 eSports Industry Awards, Overwatch was named "New eSports Game of the Year".