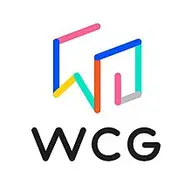 World Cyber Games
Prize Money Awarded:
$4,867,125.92
From 136 Tournaments
Recorded Date Range:
2000-10-08 to
---
---
The World Cyber Games (WCG) is an international competitive video-gaming (e-sports) event operated by South Korean company World Cyber Games Inc., and sponsored by Samsung and Microsoft. WCG events attempt to emulate a traditional sporting tournament, such as the Olympic Games; events include an official opening ceremony, and players from various countries compete for gold, silver and bronze medals. The official motto of WCG is "Beyond the Game", which is also the title of a documentary about e-sports.
Largest Prize Pools
|   | Tournament Name | Prize Money |
| --- | --- | --- |
| 1. | » World Cyber Games 2019 (AOV) | $140,000.00 |
| 2. | » World Cyber Games 2019 (CF) | $140,000.00 |
| 3. | » World Cyber Games 2019 (Dota 2) | $140,000.00 |
| 4. | » WCG 2006 (Counter-Strike) | $105,000.00 |
| 5. | » World Cyber Games 2020 (AOV) | $100,000.00 |
| 6. | » World Cyber Games 2020 (CF) | $100,000.00 |
| 7. | » WCG 2007 (Counter-Strike) | $95,000.00 |
| 8. | » WCG 2008 (Counter-Strike) | $87,500.00 |
| 9. | » WCG 2002 (Counter-Strike) | $85,000.00 |
| 10. | » WCG 2004 (CS:Condition Zero) | $85,000.00 |
| 11. | » WCG 2005 (CS:Source) | $85,000.00 |
| 12. | » World Cyber Games 2019 (CR) | $80,000.00 |
| 13. | » WCG 2001 (Counter-Strike) | $70,000.00 |
| 14. | » WCG 2003 (Counter-Strike) | $70,000.00 |
| 15. | » WCG 2008 (Halo 3 4v4) | $70,000.00 |
| 16. | » WCG 2009 (Counter-Strike) | $63,000.00 |
| 17. | » WCG 2013 (WoT) | $63,000.00 |
| 18. | » WCG 2013 (CrossFire) | $60,000.00 |
| 19. | » WCG 2013 (LoL) | $60,000.00 |
| 20. | » WCG 2013 (StarCraft II) | $52,500.00 |
| 21. | » WCG 2007 (Gears of War 4v4) | $50,000.00 |
| 22. | » WCG Challenge 2000 (AoEII) | $50,000.00 |
| 23. | » WCG Challenge 2000 (FIFA 2000) | $50,000.00 |
| 24. | » WCG Challenge 2000 (Quake III Arena) | $50,000.00 |
| 25. | » WCG Challenge 2000 (StarCraft: Brood War) | $50,000.00 |
Top Players
|   | Player ID | Player Name | Total (League) |
| --- | --- | --- | --- |
| 1. | applesauce | Mark Smith | $100,000.00 |
| 2. | Mystik | Katherine Gunn | $100,000.00 |
| 3. | Grubby | Manuel Schenkhuizen | $53,000.00 |
| 4. | Sky | Li, Xiaofeng | $52,000.00 |
| 5. | hero | Daniel Schellhase | $48,831.80 |
| 6. | SeleCT | Ryoo, Kyung Hyun | $45,000.00 |
| 7. | styla | Dennis Schellhase | $43,500.00 |
| 8. | Lauke | Laurens Pluymaekers | $42,944.09 |
| 9. | BoxeR | Lim, Yo Hwan | $40,000.00 |
| 10. | GitzZz | Christian Höck | $40,000.00 |
| 11. | Zyos | Matthew Leto | $40,000.00 |
| 12. | Infi | Wang, Xu Wen | $39,000.00 |
| 13. | neo | Filip Kubski | $37,377.92 |
| 14. | TaZ | Wiktor Wojtas | $37,377.92 |
| 15. | Loord | Mariusz Cybulski | $33,336.78 |
| 16. | PartinG | Won, Lee Sak | $32,500.00 |
| 17. | kuben | Jakub Gurczyński | $31,910.70 |
| 18. | 18 | Dai, Yueqiang | $31,000.00 |
| 19. | MZiN | Ma, Zhe | $31,000.00 |
| 20. | Handewasser | Wouter van Someren | $30,849.62 |
| 21. | GoRush | Park, Tae Min | $30,000.00 |
| 22. | iamgrunt | Kang, Byung Geon | $30,000.00 |
| 23. | Jaguar | Kim, Doo Hyung | $30,000.00 |
| 24. | Soulkey | Kim, Min Chul | $30,000.00 |
| 25. | Volcano | Choi, Dae Han | $30,000.00 |
Top Games
Online/LAN Breakdown
| Location | Prize Money | % of Total |
| --- | --- | --- |
| Online Only | $285,000.00 | 5.86% |
| Offline/LAN | $4,582,125.92 | 94.14% |
Top Countries
|   | Country Name | Prize Money |
| --- | --- | --- |
| 1. | China | $1,014,500.01 |
| 2. | Korea, Republic of | $879,000.00 |
| 3. | United States | $647,966.68 |
| 4. | Germany | $440,518.92 |
| 5. | Sweden | $251,935.46 |
| 6. | Poland | $244,762.91 |
| 7. | Russian Federation | $215,991.14 |
| 8. | Netherlands | $192,833.34 |
| 9. | Canada | $165,700.00 |
| 10. | Denmark | $156,925.01 |