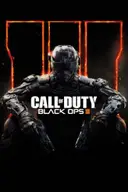 Call of Duty: Black Ops III
Prize Money Awarded:
$3,939,783.29
From 78 Tournaments
Recorded Date Range:
2015-11-14 to
Call of Duty: Black Ops III (abbreviated as COD: BO3, or sometimes COD: BlOps3) is a first-person shooter developed by Treyarch and published by Activision. The game is a sequel to the 2012 game Call of Duty: Black Ops II, released on PC, PlayStation 4, and Xbox One on November 6, 2015. A feature-limited version that only supports multiplayer modes will be released on PlayStation 3 and Xbox 360. It replaces Call of Duty: Advanced Warfare as the competitive Call of Duty game for the 2015-2016 Call of Duty esports season, and is succeeded by Call of Duty: Infinite Warfare.
ESL announced they had partnered with Activision to create the Call of Duty World League (CWL) for the Call of Duty: Black Ops III season in 2016. This Call of Duty esports league spread $1.2 million across 3 regions, split between 2 stages.
The Call of Duty World League Championship (or CoD Champs for short) is Activision's 4th annual Call of Duty Championship tournament for the competitive scene, the largest tournament in CoD esports, where the best Call of Duty players from around the world converge and compete against each other. The debut of the Call of Duty World League also included an increase of the total prize pool to $2 million. The 2016 edition saw Team EnVyUs crowned the champions, with a roster of Apathy, JKap, John and Slasher.