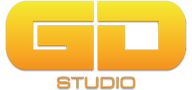 The GD Studio
Prize Money Awarded:
$21,400.00
From 15 Tournaments
Recorded Date Range:
2012-03-18 to
---
---
The GD Studio is an esports studio based out of Stockholm, Sweden. It is the developer of the Arena FPS game Diabotical.
"We make e-sport shows and drink whiskey. Lots of whiskey. We also have Victory Cat."
Top Players
|   | Player ID | Player Name | Total (League) |
| --- | --- | --- | --- |
| 1. | ThorZaIN | Marcus Eklöf | $4,000.00 |
| 2. | elfi | Samuli Sihvonen | $2,000.00 |
| 3. | TLO | Dario Wünsch | $2,000.00 |
| 4. | Bomber | Choi, Ji Sung | $1,000.00 |
| 5. | Kas | Mihaylo Hayda | $1,000.00 |
| 6. | Stephano | Ilyes Satouri | $1,000.00 |
| 7. | strenx | Kevin Baéza | $1,000.00 |
| 8. | HyuN | Ko, Seok Hyun | $750.00 |
| 9. | LucifroN | Pedro Moreno Durán | $700.00 |
| 10. | NightEnD | Silviu Lazar | $700.00 |
| 11. | evil | Sergey Orekhov | $600.00 |
| 12. | av3k | Maciej Krzykowski | $500.00 |
| 13. | Grubby | Manuel Schenkhuizen | $375.00 |
| 14. | Polt | Choi, Sung Hoon | $375.00 |
| 15. | MaNa | Grzegorz Komincz | $300.00 |
| 16. | Ret | Joseph de Kroon | $300.00 |
| 17. | SexyBamboe | Alaan Faraj | $300.00 |
| 18. | SingSing | Weh Sing Yuen | $300.00 |
| 19. | Goswser | Michael Dobler | $250.00 |
| 20. | Aui_2000 | Kurtis Ling | $200.00 |
| 21. | Ceb | Sébastien Debs | $200.00 |
| 22. | Cypher | Alexei Yanushevsky | $200.00 |
| 23. | Fire | Georg Krug | $200.00 |
| 24. | Fogged | Ioannis Loucas | $200.00 |
| 25. | Funzii | Thibault Calonne | $200.00 |
Top Games
Online/LAN Breakdown
| Location | Prize Money | % of Total |
| --- | --- | --- |
| Online Only | $11,400.00 | 53.27% |
| Offline/LAN | $10,000.00 | 46.73% |