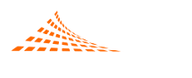 DreamHack
Prize Money Awarded:
$22,023,913.98
From 640 Tournaments
Recorded Date Range:
2003-06-16 to
---
---
DreamHack is the world's largest computer festival, a local area network gathering with live concerts and competitions in digital art and gaming. It is arranged twice per year at the Elmia Exhibition and Convention Centre in Jönköping, Sweden. It holds the world record (as recognized by the Guinness Book of Records and Twin Galaxies) for the world's largest LAN party and computer festival, as well as the world's fastest Internet connection, and the record in most generated traffic.
Largest Prize Pools
|   | Tournament Name | Prize Money |
| --- | --- | --- |
| 1. | » DreamHack Masters Las Vegas 2017 | $450,000.00 |
| 2. | » Dreamhack Atlanta 2018 (Halo) | $300,000.00 |
| 3. | » DreamHack Masters Dallas 2019 (CS:GO) | $254,000.00 |
| 4. | » DreamHack Masters Malmö 2019 | $254,000.00 |
| 5. | » DreamHack Anaheim 2020 (Fortnite) | $250,000.00 |
| 6. | » DreamHack Cluj-Napoca 2015 (CS:GO) | $250,000.00 |
| 7. | » DreamHack Dallas 2023 (Fortnite) | $250,000.00 |
| 8. | » DreamHack Masters Malmö 2016 | $250,000.00 |
| 9. | » DreamHack Masters Malmö 2017 | $250,000.00 |
| 10. | » DreamHack Masters Marseille 2018 | $250,000.00 |
| 11. | » DreamHack Masters Stockholm 2018 | $250,000.00 |
| 12. | » DreamHack Open Winter 2019 (Fortnite) | $250,000.00 |
| 13. | » DreamHack San Diego 2023 (Fortnite) | $250,000.00 |
| 14. | » DreamHack Summer 2023 (Fortnite) | $250,000.00 |
| 15. | » DreamHack Winter 2013 (CS:GO) | $250,000.00 |
| 16. | » DreamHack Winter 2014 (CS:GO) | $250,000.00 |
| 17. | » FACEIT 2015 S3/DreamHack Winter 2015 (CS:GO) | $250,000.00 |
| 18. | » DreamHack Atlanta 2017 (Halo 5) | $200,000.00 |
| 19. | » DreamHack Denver 2017 (Halo 5) | $200,000.00 |
| 20. | » DreamHack Winter 2017 (QC Sacrifice) | $200,000.00 |
| 21. | » DreamHack Winter 2017 (H1Z1 Teams) | $150,000.00 |
| 22. | » DreamHack Winter 2017 (QC Duel) | $150,000.00 |
| 23. | » DreamHack Winter 2018 (QC 2v2) | $120,000.00 |
| 24. | » DreamHack Summer 2016 (SMITE Masters 2016) | $110,000.00 |
| 25. | » AoV Non-Pro Tournament at DreamHack Winter 2017 | $100,000.00 |
Top Players
|   | Player ID | Player Name | Total (League) |
| --- | --- | --- | --- |
| 1. | Serral | Joona Sotala | $141,500.00 |
| 2. | FATA | Adrian Trinks | $130,912.81 |
| 3. | rapha | Shane Hendrixson | $114,064.13 |
| 4. | Neeb | Alex Sunderhaft | $112,850.00 |
| 5. | NBK | Nathan Schmitt | $111,302.41 |
| 6. | DaHanG | Tim Fogarty | $109,065.95 |
| 7. | Puppey | Clement Ivanov | $108,383.78 |
| 8. | Ace | Marcus Hoelgaard | $102,201.80 |
| 9. | YapzOr | Yazied Jaradat | $102,000.00 |
| 10. | MidOne | Zheng, Yeik Nai | $100,000.00 |
| 11. | apEX | Dan Madesclaire | $99,095.61 |
| 12. | MSL | Mathias Lauridsen | $97,009.01 |
| 13. | f0rest | Patrik Lindberg | $94,096.65 |
| 14. | TaeJa | Yoon, Young Suh | $93,611.82 |
| 15. | GeT_RiGhT | Christopher Alesund | $93,441.26 |
| 16. | Xizt | Richard Landström | $91,685.96 |
| 17. | Zeus | Danylo Teslenko | $87,973.41 |
| 18. | JW | Jesper Wecksell | $87,319.55 |
| 19. | flusha | Robin Rönnquist | $86,519.55 |
| 20. | aizy | Philip Aistrup Larsen | $86,300.00 |
| 21. | kennyS | Kenny Schrub | $86,111.62 |
| 22. | Happy | Vincent Schopenhauer | $85,082.51 |
| 23. | shox | Richard Papillon | $83,976.28 |
| 24. | Valde | Valdemar Vangså | $83,400.00 |
| 25. | Royal 2 | Mathew Fiorante | $82,750.00 |
Top Games
|   | Game Name | Prize Money |
| --- | --- | --- |
| 1. | » Counter-Strike: Global Offensive | $7,132,106.58 |
| 2. | » Dota 2 | $2,160,496.00 |
| 3. | » StarCraft II | $2,087,101.49 |
| 4. | » Fortnite | $1,724,323.38 |
| 5. | » Heroes of the Storm | $1,374,400.40 |
Online/LAN Breakdown
| Location | Prize Money | % of Total |
| --- | --- | --- |
| Online Only | $132,598.28 | 0.60% |
| Offline/LAN | $21,891,315.70 | 99.40% |
Top Countries
|   | Country Name | Prize Money |
| --- | --- | --- |
| 1. | United States | $4,780,481.29 |
| 2. | Sweden | $3,149,072.56 |
| 3. | Denmark | $2,363,146.96 |
| 4. | France | $1,737,590.92 |
| 5. | Germany | $1,556,053.27 |
| 6. | Korea, Republic of | $1,332,139.89 |
| 7. | Russian Federation | $1,092,352.70 |
| 8. | Finland | $988,998.20 |
| 9. | Poland | $952,510.81 |
| 10. | Canada | $896,931.76 |