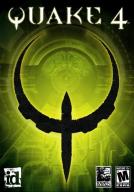 Quake 4
Prize Money Awarded:
$556,678.51
From 52 Tournaments
Recorded Date Range:
2005-08-13 to
Quake 4 is the fourth title in the series of Quake first-person shooter computer games. The game was developed by Raven Software and published by Activision. Raven Software has collaborated with id Software, the creators and historical developers of preceding Quake games.
Players at QuakeCon reported the multiplayer gameplay to include elements similar to those in previous Quake games such as Strafe-jumping or Rocket jumping. Notable new additions to play are the ability to send shots through the teleporters and the advancement of the game physics provided by the new technology including the ability to bounce grenades and napalm fire off of jump-pads.