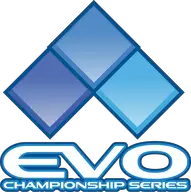 Evolution Championship Series 2022
Date:
2022-08-05 to 2022-08-06
Evo 2022 is the 2022 installment of the Evolution Championship Series, the largest fighting game tournament series in the world, taking place from August 5 to 7, 2022. The event was held in the Mandalay Bay Resort and Casino in Las Vegas, Nevada.
This is the first offline Evo event since the beginning of the Covid-19 pandemic hit.
Number of Participants for each Tournament
| Game | Participants | Prize Pool |
| --- | --- | --- |
| Street Fighter V: Championship Edition | 1324 | $10 per player |
| Guilty Gear: Strive | 2158 | $10 per player |
| Mortal Kombat 11 | 464 | $10 per player |
| Tekken 7 | 1218 | $10 per player + $5,000 pot bonus from Bandai Namco Esports |
| King of Fighters XV | 1009 | $10 per player |
| Melty Blood: Type Lumina | 411 | $10 per player |
| Dragon Ball FighterZ | 635 | $10 per player + $5,000 pot bonus from Bandai Namco Esports |
| Granblue Fantasy: Versus | 525 | $10 per player |
| Skullgirls: 2nd Encore | 295 | $10 per player |
| MultiVersus | 211 Teams – 422 | $100,000 |
---
Prize Distribution
1st – 42%
2nd – 20%
3rd – 13%
4th – 7%
5th-6th – 5%
7th-8th – 4%
Awarded Players
| | | |
| --- | --- | --- |
| Umisho | - - | $9,063.60 |
| Knee | Bae, Jae Min | $7,215.60 |
| Kawano | - - | $5,560.80 |
| NAKAT | Tyrell Coleman | $5,000.00 |
| VoiD | James Makekau-Tyson | $5,000.00 |
| Wawa | Marwan Berthe | $4,767.00 |
| Slash | - - | $4,316.00 |
| ZJZ | Chia-Chen Tseng | $4,237.80 |
| mirrorman | Tyler Morgan | $4,000.00 |
| RoseJ | DJ A. | $4,000.00 |
| Leviathan | - - | $3,500.00 |
| Synume | - - | $3,500.00 |
| Khan | Imran Khan | $3,436.00 |
| Stahly | Brandon Brenenstahl | $3,000.00 |
| T1FF4NY | Tiffany Chloe | $3,000.00 |
| Leffen | William Hjelte | $2,805.40 |
| iDom | Derek Ruffin | $2,648.00 |
| Broskis | Yousif Hamdan | $2,500.00 |
| Cosolix | Cole Bereskin | $2,500.00 |
| Oopstier | Ameer Hamdan | $2,500.00 |
| Rexehh | Simon Hickey | $2,500.00 |
| Nitro | Shamar Hinds | $2,270.00 |
| Arslan Ash | Arslan Siddique | $2,233.40 |
| Gamera | - - | $2,205.00 |
| E.T. | Lin, Chiahung | $2,018.00 |
| Scorpionprocs23 | Matias Martinez | $1,948.80 |
| LegendaryyPred | Eric Bonilla | $1,817.50 |
| 2eZ | Aj Pieri | $1,750.00 |
| Blaizzy | Cayden Patterson | $1,750.00 |
| Courage | - - | $1,750.00 |
| Zage | David Milton | $1,750.00 |
| Jing | -, - | $1,726.20 |
| Gachikun | Kanamori, Tsunehiro | $1,721.20 |
| Hotashi | Julian Harris | $1,510.60 |
| Bugzvii | Daryl John | $1,500.00 |
| Chavo | Jose Abraham | $1,500.00 |
| CPWMA | Xavier Conchar | $1,500.00 |
| Donte | - - | $1,500.00 |
| Mikkeaux | Mikko Santos | $1,500.00 |
| Starlight | Tyler Whitaker | $1,500.00 |
| TheBanMan | Angel Blaze | $1,500.00 |
| Zoo | Thomas Tran | $1,500.00 |
| Yasha | Yonis A. | $1,475.50 |
| SonicFox | Dominique Mclean | $1,471.00 |
| XiaoHeyTW | Yang, Chen Sui | $1,311.70 |
| K7 Showoff | Kev Hunt | $1,250.00 |
| JEOndding | Jeon, Sang Hyun | $1,202.60 |
| Daru | Kim, Jaewon | $1,079.00 |
| | | |
| --- | --- | --- |
| PepperySplash | Justin Campbell | $1,079.00 |
| Tororo | -, - | $1,050.00 |
| Rewind | Curtis McCall | $928.00 |
| Tokido | Hajime, Taniguchi | $926.80 |
| Bean | Alexander F. | $863.20 |
| TempestNYC | Matthew Tulloch | $863.20 |
| Meo-Il | -, - | $859.00 |
| SuperAkouma | Vincent Homan | $859.00 |
| Masoma | Damien Fullbright | $822.00 |
| Kayne | Mohamed Sobti | $794.50 |
| Lacid | Kang, Myung Gu | $706.30 |
| Pinya | - - | $687.20 |
| Rangchu | Jeong, Hyeon-ho | $687.20 |
| Tako. | Fuji, Masaharu | $682.50 |
| Daigo | Umehara, Daigo | $662.00 |
| Oil King | Li Wei Lin | $662.00 |
| Nicolas | Nicolas Martinez | $603.20 |
| dekillsage | Jon Coello | $590.00 |
| Fenritti | Sho, Shoji | $567.50 |
| Kiri | - - | $534.30 |
| Justakid | David Edwards | $529.60 |
| Mister Crimson | Natan Massol | $529.60 |
| Pako | Ruben Partida | $504.50 |
| Score | Akihito Sawada | $504.50 |
| Shanks | Joan N. | $454.00 |
| Zane | - - | $454.00 |
| Mok | - - | $403.60 |
| Seis | - - | $403.60 |
| penpen | - - | $383.50 |
| Ren | - - | $367.50 |
| A Foxy Grampa | Denom Jones | $324.80 |
| ScrawtVermillion | Jose Ballestero | $287.70 |
| Dragoi | Mikel Aramburu | $262.50 |
| Kamiki C | Kamiki, C. | $262.50 |
| Han Rashid | Elhaan Rashid | $232.00 |
| Shinku | Oscar Jaimes | $210.00 |
| ZomBmu | Jeff P. | $210.00 |
| Cloud | Daniel Normandia | $206.50 |
| ul | -, - | $205.50 |
| Uncle Akkey | -, - | $205.50 |
| KillerXinok | Bruno Sousa | $185.60 |
| KingGambler | Joey Cortez | $185.60 |
| Lunar | - - | $164.40 |
| Safe | Eli Zhu | $164.40 |
| LazyBakeOven | - - | $147.50 |
| WingZero | Jeremiah Beaty | $147.50 |
| Dudeguy M.B. | - - | $118.00 |
| Stuff | - - | $118.00 |
---
Prize Money By Country
| | | | |
| --- | --- | --- | --- |
| 1. | United States | $82,518.90 | 48 Players |
| 2. | Japan | $18,121.80 | 17 Players |
| 3. | Korea, Republic of | $11,749.70 | 6 Players |
| 4. | France | $8,425.60 | 5 Players |
| 5. | Taiwan, Republic of China | $8,229.50 | 4 Players |
| 6. | Canada | $6,079.00 | 3 Players |
| 7. | Pakistan | $5,669.40 | 2 Players |
| 8. | Saudi Arabia | $4,316.00 | 1 Player |
---
Tournaments
| | | | |
| --- | --- | --- | --- |
| Evo 2022 (GG:S) | - | $21,580.00 | Guilty Gear -STRIVE-  |
| Evo 2022 (SFV:CE) | - | $13,240.00 | Street Fighter V: Champion Edition  |
| Evo 2022 (Tekken 7) | - | $17,180.00 | Tekken 7  |
| Evo 2022 (DBFZ) | - | $11,350.00 | Dragon Ball FighterZ  |
| Evo 2022 (GBFV) | - | $5,250.00 | Granblue Fantasy: Versus  |
| Evo 2022 (KoFXV) | - | $10,090.00 | King of Fighters XV  |
| Evo 2022 (MB:TL) | - | $4,110.00 | Melty Blood: Type Lumina  |
| Evo 2022 (MK11) | - | $4,640.00 | Mortal Kombat 11  |
| Evo 2022 (MultiVersus) | - | $100,000.00 | MultiVersus  |
| Evo 2022 (Skullgirls) | - | $2,950.00 | Skullgirls 2nd Encore  |