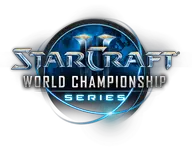 StarCraft II World Championship Series
Prize Money Awarded:
$10,072,574.42
From 174 Tournaments
Recorded Date Range:
2012-05-01 to
---
---
The StarCraft II World Championship Series is a series of events organised by or in cooperation with Blizzard Entertainment. Its goal is to identify a true global champion, as players enter and qualify through open tournaments starting at the national level.
The National Championships are designed to appoint national representatives, who will earn spots at their continental Finals events, which will be an all-out brawl between neighboring countries to decide who will represent their continent at the Battle.net World Championship.
Largest Prize Pools
|   | Tournament Name | Prize Money |
| --- | --- | --- |
| 1. | » WCS 2017 Global Finals | $700,000.00 |
| 2. | » WCS 2018 Global Finals | $700,000.00 |
| 3. | » WCS 2019 Global Finals | $700,000.00 |
| 4. | » WCS 2016 Global Finals | $500,000.00 |
| 5. | » WCS 2012: Global Finals | $250,000.00 |
| 6. | » WCS 2013 Global Finals | $250,000.00 |
| 7. | » WCS 2014 Global Finals | $250,000.00 |
| 8. | » WCS 2015 Global Finals | $250,000.00 |
| 9. | » WCS 2015 Season 1 Premier League | $217,000.00 |
| 10. | » WCS 2015 Season 2 Premier | $217,000.00 |
| 11. | » WCS 2015 Season 3 Premier | $217,000.00 |
| 12. | » WCS Korea 2014 Season 2 Premier | $158,011.53 |
| 13. | » WCS Korea 2014 Season 3 Premier | $154,753.20 |
| 14. | » WCS Korea 2014 Season 1 Premier | $151,934.79 |
| 15. | » WCS 2013 Season 1 Finals | $150,000.00 |
| 16. | » WCS 2013 Season 2 Finals | $150,000.00 |
| 17. | » WCS 2013 Season 3 Finals | $150,000.00 |
| 18. | » WCS 2016: Spring Circuit Championship | $150,000.00 |
| 19. | » WCS 2016: Summer Circuit Championship | $150,000.00 |
| 20. | » WCS Europe 2014 Season 1 Premier | $131,000.00 |
| 21. | » WCS Europe 2014 Season 2 Premier | $131,000.00 |
| 22. | » WCS Europe 2014 Season 3 Premier | $131,000.00 |
| 23. | » WCS North America 2014 Season 1 Premier | $131,000.00 |
| 24. | » WCS North America 2014 Season 2 Premier | $131,000.00 |
| 25. | » WCS North America 2014 Season 3 Premier | $131,000.00 |
Top Players
|   | Player ID | Player Name | Total (League) |
| --- | --- | --- | --- |
| 1. | Serral | Joona Sotala | $533,300.00 |
| 2. | Rogue | Lee, Byung Ryul | $381,555.48 |
| 3. | Dark | Park, Ryung Woo | $375,267.29 |
| 4. | sOs | Kim, Yoo Jin | $295,933.78 |
| 5. | Neeb | Alex Sunderhaft | $235,900.00 |
| 6. | soO | Eu, Yoon Su | $235,114.52 |
| 7. | ByuN | Byun, Hyun Woo | $201,632.36 |
| 8. | Stats | Kim, Dae Yeob | $191,857.78 |
| 9. | SpeCial | Juan Carlos Lopez | $179,525.00 |
| 10. | INnoVation | Lee, Shin Hyung | $178,574.43 |
| 11. | Classic | Kim, Doh Woo | $167,768.92 |
| 12. | Life | Lee, Seung Hyun | $166,676.65 |
| 13. | ShoWTimE | Tobias Sieber | $164,450.00 |
| 14. | Polt | Choi, Sung Hoon | $162,896.51 |
| 15. | Reynor | Riccardo Romiti | $161,400.00 |
| 16. | Elazer | Mikołaj Ogonowski | $157,000.00 |
| 17. | PartinG | Won, Lee Sak | $139,464.86 |
| 18. | MMA | Moon, Sung Won | $138,800.00 |
| 19. | Nerchio | Artur Bloch | $131,175.00 |
| 20. | Maru | Cho, Sung Choo | $125,532.94 |
| 21. | Scarlett | Sasha Hostyn | $123,850.00 |
| 22. | Zest | Joo, Sung Wook | $123,706.83 |
| 23. | Bomber | Choi, Ji Sung | $122,565.60 |
| 24. | Snute | Jens Aasgaard | $120,800.00 |
| 25. | Jaedong | Lee, Jae Dong | $115,496.51 |
Top Games
Online/LAN Breakdown
| Location | Prize Money | % of Total |
| --- | --- | --- |
| Online Only | $633,879.61 | 6.29% |
| Offline/LAN | $9,438,694.81 | 93.71% |
Top Countries
|   | Country Name | Prize Money |
| --- | --- | --- |
| 1. | Korea, Republic of | $5,236,136.15 |
| 2. | Finland | $596,700.00 |
| 3. | United States | $513,700.00 |
| 4. | Germany | $420,200.00 |
| 5. | Poland | $396,275.00 |
| 6. | China | $348,196.76 |
| 7. | France | $335,325.00 |
| 8. | Canada | $296,775.00 |
| 9. | Taiwan, Republic of China | $267,768.75 |
| 10. | Mexico | $235,200.00 |