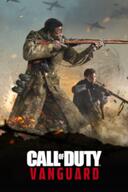 Call of Duty: Vanguard
Prize Money Awarded:
$6,321,000.00
From 91 Tournaments
Recorded Date Range:
2021-11-08 to
---
---
Call of Duty: Vanguard (abbreviated as COD:V) is a first-person shooter developed by Sledgehammer Games and published by Activision. The game was released on PC, PlayStation 4, PlayStation 5, Xbox One, and Xbox Series X/S on November 5, 2021. It replaced Call of Duty: Black Ops Cold War as the competitive Call of Duty game for the 2021-2022 Call of Duty esports season.
Top Players
|   | Player ID | Player Name | Total (Game) |
| --- | --- | --- | --- |
| 1. | Kenny | Kenneth Williams | $410,583.33 |
| 2. | Envoy | Dylan Hannon | $400,000.00 |
| 3. | Drazah | Zack Jordan | $398,750.00 |
| 4. | Octane | Sam Larew | $382,500.00 |
| 5. | aBeZy | Tyler Pharris | $311,541.67 |
| 6. | Simp | Christopher Lehr | $294,125.00 |
| 7. | Cellium | McArthur Jovel | $285,625.00 |
| 8. | Arcitys | Alec Sanderson | $281,125.00 |
| 9. | Accuracy | Lamar Abedi | $137,500.00 |
| 10. | Mack | Makenzie Kelley | $137,500.00 |
| 11. | Pred | Amer Zulbeari | $137,500.00 |
| 12. | Sibilants | Daunte Gray | $137,500.00 |
| 13. | Scump | Seth Abner | $137,000.00 |
| 14. | Shotzzy | Anthony Cuevas-Castro | $128,000.00 |
| 15. | Dashy | Brandon Otell | $118,500.00 |
| 16. | iLLeY | Indervir Dhaliwal | $118,000.00 |
| 17. | Kismet | Matthew Tinsley | $92,500.00 |
| 18. | C6 | Ian Porter | $86,333.33 |
| 19. | HyDra | Paco Rusiewiez | $84,333.33 |
| 20. | PaulEhx | Paul Avila | $83,625.00 |
| 21. | Insight | Jamie Craven | $78,750.00 |
| 22. | Cammy | Cameron McKilligan | $77,250.00 |
| 23. | CleanX | Tobias Jønsson | $72,250.00 |
| 24. | Bance | Benjamin Bance | $71,250.00 |
| 25. | Methodz | Anthony Zinni | $63,625.00 |
Online/LAN Breakdown
| Location | Prize Money | % of Total |
| --- | --- | --- |
| Online Only | $1,241,000.00 | 19.63% |
| Offline/LAN | $5,080,000.00 | 80.37% |
Comparisons
Top Countries
|   | Country Name | Prize Money |
| --- | --- | --- |
| 1. | United States | $4,769,499.95 |
| 2. | United Kingdom | $602,333.34 |
| 3. | Canada | $299,750.00 |
| 4. | Australia | $160,000.00 |
| 5. | Spain | $127,625.00 |
| 6. | France | $115,833.33 |
| 7. | Denmark | $72,250.00 |
| 8. | Saudi Arabia | $58,333.33 |
| 9. | Afghanistan | $50,333.33 |
| 10. | Belgium | $30,125.00 |