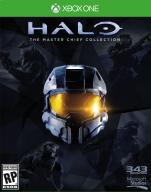 Halo 2 Anniversary
Prize Money Awarded:
$468,705.05
From 20 Tournaments
Recorded Date Range:
2014-08-15 to
Halo 2: Anniversary is a remastered version of Halo 2 featuring HD resolution, extra content, and high-quality audio and graphics. It was released on November 11, 2014, as part of the Halo: The Master Chief Collection for the Xbox One. It replaces Halo 4 as the competitive Halo game, and is succeeded by Halo 5: Guardians.
343 Industries announced the "Halo Championship Series" on November 5, 2014. ESL and 343 Industries organizes the league, being the only place where the best Halo players are able to compete.