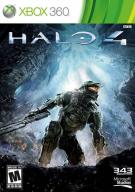 Halo 4
Prize Money Awarded:
$430,748.76
From 19 Tournaments
Recorded Date Range:
2012-11-02 to
---
---
Halo 4 is a first-person shooter developed by 343 Industries and published by Microsoft Studios for the Xbox One. It serves as the direct sequel to Halo 3 and replaces Halo: Reach as the competitive Halo game. The game was released on November 6, 2012.
Largest Prize Pools
| | Tournament Name | Prize Money |
| --- | --- | --- |
| 1. | Halo 4 Global Championship | $300,000.00 |
| 2. | » MLG Fall Championship 2012 (Halo 4) | $40,000.00 |
| 3. | » AGL 7 Knoxville (Halo 4 4v4) | $18,000.00 |
| 4. | » RTX 2014 (Halo 4 4v4) | $13,500.00 |
| 5. | » AGL 5 Nashville (Halo 4) | $10,000.00 |
| 6. | » AGL 8 Knoxville (Halo 4 4v4) | $10,000.00 |
| 7. | » UMG Chicago 2013 (Halo 4) | $10,000.00 |
| 8. | » AGL Chicago 2013 (Halo 4) | $9,600.00 |
| 9. | » RTX 2014 (Halo 4 FFA) | $5,450.00 |
| 10. | » i49 (Halo 4) | $4,674.46 |
| 11. | » i50 (Halo 4) | $3,274.30 |
| 12. | » AGL 6 Pittsburgh (Halo 4) | $3,000.00 |
| 13. | » Gamers For Giving 2013 (Halo 4) | $2,250.00 |
| 14. | » AGL 7 Knoxville (Halo 4 FFA) | $500.00 |
| 15. | » AGL 8 Knoxville (Halo 4 FFA/1v1) | $500.00 |
| 16. | » AvT Auckland 2013 (Halo 4) | $0.00 |
| 17. | » AvT Auckland 2014 (Halo 4) | $0.00 |
| 18. | » EGL 9 - Blackpool (Halo 4) | $0.00 |
| 19. | » ReflexGT 9 (Halo 4) | $0.00 |
Top Players
| | Player ID | Player Name | Total (Game) |
| --- | --- | --- | --- |
| 1. | Ace | Aaron Elam | $202,625.00 |
| 2. | Pistola | Justin Deese | $81,525.00 |
| 3. | Str8 SicK | Cory Sloss | $17,500.00 |
| 4. | Legit | Bryan Rizzo | $13,625.00 |
| 5. | FormaL | Matthew Piper | $11,500.00 |
| 6. | RyaNoob | Ryan Geddes | $10,875.00 |
| 7. | Snipedown | Eric Wrona | $10,125.00 |
| 8. | Heinz | Richie Heinz | $9,750.00 |
| 9. | Ninja | Tyler Blevins | $8,875.00 |
| 10. | Goofy | Faisal Khan | $7,500.00 |
| 11. | Enable | Ian Wyatt | $6,684.29 |
| 12. | APG | Bradley Laws | $5,025.00 |
| 13. | ContrA | Cody Szczodrowski | $4,225.00 |
| 14. | Flamesword | Michael Chaves | $3,684.29 |
| 15. | Dersky | Sean Swidersky | $2,625.00 |
| 16. | Arkanum | Jacob Santos | $2,600.00 |
| 17. | Shooter | Ryan Sondhi | $2,500.00 |
| 18. | SnakeBite | Paul Duarte | $1,650.00 |
| 19. | Royal 2 | Mathew Fiorante | $1,500.00 |
| 20. | Cobys2fast | Coby Yamauchi | $1,400.00 |
| 21. | Sargoth | Casey Current | $1,400.00 |
| 22. | BestMan | Nick Johnson | $1,375.00 |
| 23. | Chig | Kyle Lawson | $1,125.00 |
| 24. | Mikwen | Austin McCleary | $1,125.00 |
| 25. | PROVERB | - - | $1,100.00 |
Online/LAN Breakdown
| Location | Prize Money | % of Total |
| --- | --- | --- |
| Online Only | $2,250.00 | 0.52% |
| Offline/LAN | $428,498.76 | 99.48% |
Comparisons
| | |
| --- | --- |
| » Halo 5: Guardians | -$6,640,732.21 |
| » Call of Duty: Advanced Warfare | -$2,176,067.80 |
| » Halo 3 | -$1,675,730.64 |
| » Call of Duty: Ghosts | -$1,154,492.49 |
| » Halo 2 | -$1,058,613.71 |
| » Call of Duty: Black Ops 2 | -$1,031,196.89 |
| » Halo: Reach | -$341,341.21 |
| » Halo: Combat Evolved | +$131,467.76 |