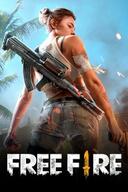 Free Fire
Prize Money Awarded:
$4,615,734.23
From 32 Tournaments
Recorded Date Range:
2019-03-07 to
---
---
Free Fire (also known as Garena Free Fire) is a third-person Battle Royale game developed by 111dots Studio and published by Garena. The game was released for Android and iOS. Mobile games like Free Fire and its MOBA counterpart Mobile Legends are more popular in Asia where mobile phones are much more accessible than PCs or game consoles.
As a Battle Royale game, Free Fire is a direct competitor to BGMI and PUBG Mobile.
Top Players
|   | Player ID | Player Name | Total (Game) |
| --- | --- | --- | --- |
| 1. | D-Long | Wattipong Ngarmrod | $109,380.08 |
| 2. | TheCruz | Piyapon Boonchuay | $98,161.86 |
| 3. | Rambo | Kitsawin Chanawong | $93,030.08 |
| 4. | Lukz | Bunyarit Phowan | $92,260.08 |
| 5. | Joena | Chirasak Moonsarn | $91,440.52 |
| 6. | Zeenon | - - | $87,860.08 |
| 7. | MR05 | Regi Pratama | $69,014.45 |
| 8. | SAM13 | Saeful Muharrom | $68,084.45 |
| 9. | Nobru | Bruno Goes | $60,875.00 |
| 10. | Abu | Abu Sofiyan | $49,651.80 |
| 11. | Street | Muhammad Afaiq | $49,440.03 |
| 12. | ViniZx | Vinícius Cardoso | $47,992.94 |
| 13. | WILL | William Moura | $47,992.94 |
| 14. | Kenzoo | Riki - | $43,833.20 |
| 15. | Kroonos | Ariano Ferreira | $42,700.25 |
| 16. | Fixa | Carlos César - | $41,719.19 |
| 17. | Level Up 007 | Samuel Lima | $41,719.19 |
| 18. | Pires | - - | $41,719.19 |
| 19. | Brabox | Pedro Assunção | $41,666.67 |
| 20. | Cauan7 | Cauan Santos da Silva | $41,666.67 |
| 21. | Noda | Willian de Oliveira | $41,666.67 |
| 22. | Dzarmaro | Magomed Gutsiev | $41,000.00 |
| 23. | Japa | Genildo André - | $40,844.19 |
| 24. | FunkyM | Đắc Tú, Nguyễn | $34,375.00 |
| 25. | Artemis | Phùng, Minh Phúc | $34,000.00 |
Online/LAN Breakdown
| Location | Prize Money | % of Total |
| --- | --- | --- |
| Online Only | $1,022,234.00 | 22.15% |
| Offline/LAN | $3,593,500.23 | 77.85% |
Comparisons
Top Countries
|   | Country Name | Prize Money |
| --- | --- | --- |
| 1. | Thailand | $1,135,885.16 |
| 2. | Indonesia | $1,056,811.88 |
| 3. | Brazil | $629,547.18 |
| 4. | Viet Nam | $371,620.00 |
| 5. | Russian Federation | $230,523.99 |
| 6. | India | $142,950.00 |
| 7. | Malaysia | $98,585.99 |
| 8. | Kazakhstan | $93,166.66 |
| 9. | Portugal | $92,500.00 |
| 10. | Taiwan, Republic of China | $79,024.00 |