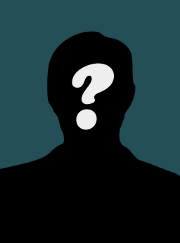 Earnings Compared To Other Players
| | | |
| --- | --- | --- |
| allu | Aleksi Jalli | +$18,374.20 |
| ANGE1 | Kirill Karasiow | +$177,422.65 |
| apEX | Dan Madesclaire | -$204,913.90 |
| AZK | Keven Lariviere | +$303,853.04 |
| byali | Paweł Bieliński | -$216,007.66 |
| cajunb | Renè Borg | -$44,682.19 |
| cau | Ilnar Galeev | +$353,963.30 |
| chrisJ | Chris de Jong | -$20,232.98 |
| DaZeD | Sam Marine | +$314,257.26 |
| dev1ce | Nicolai Reedtz | -$1,072,212.67 |
| devilwalk | Jonatan Lundberg | +$317,311.24 |
| Dosia | Mikhail Stolyarov | +$23,329.57 |
| dreaM | Yevgeniy Bogatyrev | +$348,403.19 |
| dupreeh | Peter Rasmussen | -$1,103,589.44 |
| ED | Eduard Park | +$354,433.26 |
| Edward | Ioann Sukharev | -$360,432.87 |
| Ex6TenZ | Kévin Droolans | +$191,786.24 |
| f0rest | Patrik Lindberg | -$324,443.47 |
| FeTiSh | Henrik Christensen | +$315,310.07 |
| Fifflaren | Robin Johansson | +$230,260.75 |
| flamie | Egor Vasilyev | -$228,607.52 |
| flusha | Robin Rönnquist | -$393,685.65 |
| fREAKAZOiD | Ryan Abadir | +$261,090.15 |
| friberg | Adam Friberg | -$38,135.29 |
| GDE | Maxim Kulakov | +$354,381.05 |
| GeT_RiGhT | Christopher Alesund | -$240,770.72 |
| GuardiaN | Ladislav Kovács | -$406,739.73 |
| Happy | Vincent Schopenhauer | -$134,486.84 |
| HaRts | Michael Zanatta | +$317,064.16 |
| hiko | Spencer Martin | +$163,937.12 |
| hippo | Nurbol Dyussembayev | +$349,396.72 |
| JW | Jesper Wecksell | -$407,277.38 |
| karrigan | Finn Andersen | -$418,830.77 |
| KeeN | Adlet Nyrseytov | +$326,343.79 |
| kennyS | Kenny Schrub | -$210,015.93 |
| KIOSHIMA | Fabien Fiey | -$8,659.70 |
| | | |
| --- | --- | --- |
| KRiMZ | Freddy Johansson | -$377,840.04 |
| kUcheR | Emil Akhundov | +$285,333.93 |
| Maikelele | Mikail Bill | +$248,630.48 |
| malinger | Sergey Lee | +$353,043.57 |
| Maniac | Mathieu Quiquerez | +$288,283.11 |
| markeloff | Yegor Markelov | +$185,080.85 |
| mou | Rustem Tlepov | +$89,321.78 |
| n0thing | Jordan Gilbert | +$69,714.53 |
| NBK | Nathan Schmitt | -$281,440.09 |
| nealaNN | Sanzhar Iskhakov | +$350,238.14 |
| neo | Filip Kubski | -$373,535.59 |
| olofmeister | Olof Kajbjer | -$439,119.04 |
| pashaBiceps | Jarosław Jarząbkowski | -$269,072.17 |
| pronax | Markus Wallsten | +$119,662.04 |
| r0bs3n | Robin Stephan | +$343,050.28 |
| rafa | Shukrat Mametaliev | +$354,300.27 |
| Ramz1k | Ramazan Bashizov | +$342,965.83 |
| ScreaM | Adil Benrlitom | +$105,866.61 |
| seangares | Sean Gares | +$233,425.77 |
| seized | Denis Kostin | +$17,046.47 |
| semphis | Kory Friesen | +$281,059.90 |
| shokk | Wadim Seibel | +$354,421.16 |
| shox | Richard Papillon | -$113,937.59 |
| shroud | Mike Grzesiek | +$89,352.61 |
| Skadoodle | Tyler Latham | -$88,146.68 |
| SmithZz | Edouard Dubourdeaux | +$55,475.97 |
| snax | Janusz Pogorzelski | -$255,883.77 |
| starix | Sergey Ishuk | +$219,242.15 |
| swag | Braxton Pierce | +$276,034.29 |
| TaZ | Wiktor Wojtas | -$359,622.94 |
| twist | Simon Eliasson | +$161,995.54 |
| Xizt | Richard Landström | -$184,280.69 |
| Xyp9x | Andreas Højsleth | -$1,108,458.50 |
| Zeus | Daniil Teslenko | -$422,920.18 |
| znajder | Andreas Lindberg | +$272,426.17 |
Comparison List
The Comparison List is currently empty. You can add players to this list by browsing their profiles and
clicking the "Add Player" link below.

You must have Cookies enabled to use this feature!
Add AdreN To Comparison List
Click the link below to add AdreN to the comparison list:
References
5.

https://kniferound.net/wiki/Virtus.pro
kniferound.net | 524: A timeout occurred
Last Checked 2015-01-27 5:29:57 AM