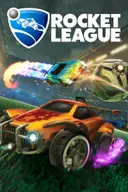 Rocket League
Prize Money Awarded:
$27,152,586.94
From 2851 Tournaments
Recorded Date Range:
2015-08-02 to
---
---
Rocket League is a vehicular soccer game developed and published by Psyonix. It was released for Microsoft Windows and PlayStation 4 in July 7, 2015, with an Xbox One port released on February 17, 2016, macOS and Linux on September 8, 2016, and Nintendo Switch on November 14, 2017.
Rocket League has two teams of between one to four players, replicating the rules and gameplay of soccer, but replacing the physical human players kicking the ball with rocket-powered vehicles. Points are scored over the course of a match by hitting the ball into their opponent's goal.
In 2016, Psyonix formed the Rocket League Championship Series (RLCS) to facilitate the growth of Rocket League esports.
Largest Prize Pools
|   | Tournament Name | Prize Money |
| --- | --- | --- |
| 1. | » RLCS 2021-22 - World Championship | $2,085,000.00 |
| 2. | » Gamers8 2022 (RL) | $2,000,000.00 |
| 3. | » RLCS Season 7 - Finals | $529,500.00 |
| 4. | » RLCS Season 8 - Finals | $529,500.00 |
| 5. | » RLCS Season 6 - Finals | $500,000.00 |
| 6. | » RLCS Season 9 - EU | $413,973.60 |
| 7. | » RLCS Season 9 - NA | $413,973.60 |
| 8. | » RLCS Season X - European Championship | $400,000.00 |
| 9. | » RLCS Season X - North American Championship | $400,000.00 |
| 10. | » RLCS 2022-23 - Fall Split Major | $310,000.00 |
| 11. | » RLCS 2021-22 - Fall Split Major | $300,000.00 |
| 12. | » RLCS 2021-22 - Spring Split Major | $300,000.00 |
| 13. | » RLCS 2021-22 - Winter Split Major | $300,000.00 |
| 14. | » RLCS Season 5 - Finals | $250,000.00 |
| 15. | » RLCS Season 6 - EU | $214,250.00 |
| 16. | » RLCS Season 6 - NA | $214,250.00 |
| 17. | » RLCS Season 7 - EU | $214,250.00 |
| 18. | » RLCS Season 7 - NA | $214,250.00 |
| 19. | » RLCS Season 8 - EU | $214,250.00 |
| 20. | » RLCS Season 8 - NA | $214,250.00 |
| 21. | » ELEAGUE Rocket League Cup 2018 | $150,000.00 |
| 22. | » RLCS Season 3 Finals | $150,000.00 |
| 23. | » RLCS Season 4 - Finals | $150,000.00 |
| 24. | » ELEAGUE Cup: Rocket League | $138,000.00 |
| 25. | » RLCS Season 2 Finals | $125,000.00 |
Top Players
|   | Player ID | Player Name | Total (Game) |
| --- | --- | --- | --- |
| 1. | Kaydop | Alexandre Courant | $516,603.14 |
| 2. | GarrettG | Garrett Gordon | $513,507.53 |
| 3. | JKnaps | Jacob Knapman | $485,411.85 |
| 4. | SquishyMuffinz | Mariano Arruda | $474,651.34 |
| 5. | jstn | Justin Morales | $462,955.37 |
| 6. | Extra | Alex Paoli | $456,751.89 |
| 7. | Monkey Moon | Evan Rogez | $456,735.36 |
| 8. | Chicago | Reed Wilen | $452,763.70 |
| 9. | Turbopolsa | Pierre Silfver | $430,326.46 |
| 10. | Fairy Peak | Victor Locquet | $403,157.60 |
| 11. | Sypical | Caden Pellegrin | $380,580.04 |
| 12. | Atomic | Massimo Franceschi | $372,818.71 |
| 13. | Firstkiller | Jason Corral | $337,614.63 |
| 14. | Caard | Gabriel Cardoso | $326,895.92 |
| 15. | CaioTG1 | Caio Vinicius | $323,866.65 |
| 16. | Torment | Kyle Storer | $317,036.86 |
| 17. | AyyJayy | Austin Aebi | $307,027.53 |
| 18. | ViolentPanda | Jos van Meurs | $301,530.84 |
| 19. | yanxnz | Yan Nolasco | $284,466.66 |
| 20. | Scrub Killa | Kyle Robertson | $283,895.12 |
| 21. | Seikoo | Enzo Grondein | $272,112.03 |
| 22. | Arsenal | Tshaka Taylor | $267,639.63 |
| 23. | Deevo | David Morrow | $267,468.98 |
| 24. | Retals | Slater Thomas | $254,229.58 |
| 25. | mist | Nick Costello | $240,658.72 |
Online/LAN Breakdown
| Location | Prize Money | % of Total |
| --- | --- | --- |
| Online Only | $17,245,475.34 | 63.51% |
| Offline/LAN | $9,907,111.60 | 36.49% |
Top Countries
|   | Country Name | Prize Money |
| --- | --- | --- |
| 1. | United States | $8,580,804.72 |
| 2. | France | $3,465,120.28 |
| 3. | United Kingdom | $2,485,806.44 |
| 4. | Brazil | $1,672,436.31 |
| 5. | Canada | $1,664,073.80 |
| 6. | Australia | $1,470,000.98 |
| 7. | Saudi Arabia | $1,139,924.89 |
| 8. | Netherlands | $1,045,469.84 |
| 9. | Spain | $912,801.57 |
| 10. | Germany | $620,256.47 |