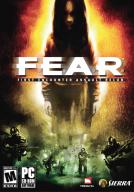 F.E.A.R.
Prize Money Awarded:
$178,000.00
From 5 Tournaments
Recorded Date Range:
2007-05-11 to
---
---
F.E.A.R. First Encounter Assault Recon is a horror-themed first-person shooter developed by Monolith Productions and published by Vivendi.
A prominent gameplay element is "reflex time," which slows down the game world while still allowing the player to aim and react at normal speeds. This effect is used to simulate the character's superhuman reflexes.
Top Players
| | Player ID | Player Name | Total (Game) |
| --- | --- | --- | --- |
| 1. | Jagad | Henrik Dahl | $42,000.00 |
| 2. | tRONic | Fredrik Håkansson | $31,000.00 |
| 3. | 4 Glory | Marc-Andre Messier | $25,500.00 |
| 4. | terry15 | Terry Lindle | $20,500.00 |
| 5. | Hax | Stefan Bedford | $20,000.00 |
| 6. | Vicious | Riccardo Zanocchio | $12,500.00 |
| 7. | HandOfFury | Ross Pentland | $9,500.00 |
| 8. | Booms | Vincenzo D'Aurelio | $7,500.00 |
| 9. | HORNCROWNED | - - | $2,000.00 |
| 10. | Rospo | Fabio Mazzi | $2,000.00 |
| 11. | ceced | Cédric Lévy-Bencheton | $500.00 |
| 12. | cima | Simone Bonato | $500.00 |
| 13. | Devastator | - - | $500.00 |
| 14. | JES | - - | $500.00 |
| 15. | MadneSS | Tomas Thorsell | $500.00 |
| 16. | Myst1kal | Gabriel Contreras | $500.00 |
| 17. | N4te | Nathan Bachus | $500.00 |
| 18. | Shott2Pieces | - - | $500.00 |
| 19. | tacloban | - - | $500.00 |
| 20. | TheRogue | Antony Seedhouse | $500.00 |
Online/LAN Breakdown
| Location | Prize Money | % of Total |
| --- | --- | --- |
| Online Only | $0.00 | 0.00% |
| Offline/LAN | $178,000.00 | 100.00% |