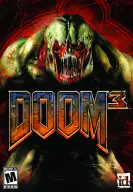 Doom 3
Prize Money Awarded:
$257,748.16
From 4 Tournaments
Recorded Date Range:
2004-08-12 to
---
---
Doom 3 is a science fiction horror video game developed by id Software and published by Activision. The game is a reboot of the Doom franchise, disregarding the storylines of the previous Doom video games. Doom 3 is set in 2145 on Mars, where a military-industrial conglomerate has set up a scientific research facility to develop fields such as teleportation, biological research and advanced weapons design. However, the teleportation experiments inadvertently open a gateway to Hell, resulting in a catastrophic invasion by demons. The player, an anonymous space marine, must fight through the base and find a way to stop demons from Hell attacking Earth.
Doom 3 features an award-winning game engine, id Tech 4, which has since been licensed out to other developers, and later released under the GNU General Public License in November 2011.
Top Players
| | Player ID | Player Name | Total (Game) |
| --- | --- | --- | --- |
| 1. | RocketBoy | Yang, Meng | $144,748.16 |
| 2. | gopher | Fredrik Quick | $29,200.00 |
| 3. | Fatal1ty | Johnathan Wendel | $25,000.00 |
| 4. | Daler | Sean Price | $15,000.00 |
| 5. | HS | Sergio Perez | $10,000.00 |
| 6. | Slaine | Uli Krumb | $10,000.00 |
| 7. | dragon | Stefan Schott | $6,300.00 |
| 8. | cl0ck | Mark McGrail | $6,000.00 |
| 9. | elpajuo | Alejandro Gonzalez | $4,000.00 |
| 10. | DrDoom | Karl Mrowiec | $2,700.00 |
| 11. | Booms | Vincenzo D'Aurelio | $1,800.00 |
| 12. | Evil-Doer | Robert Echternach | $1,500.00 |
| 13. | tRONic | Fredrik Håkansson | $900.00 |
| 14. | tybalt | Karl-erik Danielsson | $600.00 |
Online/LAN Breakdown
| Location | Prize Money | % of Total |
| --- | --- | --- |
| Online Only | $0.00 | 0.00% |
| Offline/LAN | $257,748.16 | 100.00% |