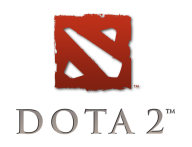 Dota 2
Prize Money Awarded:
$60,628,883.00
From 607 Tournaments
Recorded Date Range:
2011-08-17 to
Dota 2 is a multiplayer online battle arena game developed by Valve Corporation. It's a stand-alone sequel to the WarCraft III custom map Defense of the Ancients: All-Stars (DotA:All-stars for short, or simply DotA). Development of Dota 2 began in 2009, when the developer of the DotA mod, IceFrog, was hired by Valve as lead designer. Dota 2 was released as a free-to-play title on Steam, and is a direct competitor to League of Legends.
The International is Valve's annual tournament for Dota 2, where the best Dota 2 players compete for a crowd-funded, multi-million dollar cash prize pool. Prior to releasing the Compendium for The International 2015, Valve announced plans for the "Dota Major Championships" which encompasses The International and three Valve-sponsored events leading up to it.