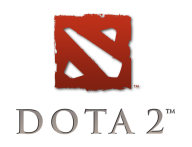 Dota 2
Prize Money Awarded:
$61,128,883.00
From 608 Tournaments
Recorded Date Range:
2011-08-17 to
Dota 2 is a multiplayer online battle arena game developed by Valve Corporation. It's a stand-alone sequel to the WarCraft III custom map Defense of the Ancients: All-Stars (DotA:All-stars for short, or simply DotA). Development of Dota 2 began in 2009, when the developer of the DotA mod, IceFrog, was hired by Valve as lead designer. Dota 2 was released as a free-to-play title on Steam, and is a direct competitor to League of Legends.
Dota 2 prize pools can reach over $1 million through the use of crowd-funding. The International is Valve's annual tournament for Dota 2, where the best Dota 2 players compete for a crowd-funded, multi-million dollar cash prize pool. Prior to releasing the Compendium for The International 2015 (abbreviated to TI5), Valve announced plans for the "Dota Major Championships" which encompasses The International and three Valve-sponsored events leading up to it. The TI5 prize pool ended up being over $18 million.